−
Title : −
Artist : R N S T
Cat No : SVTP-006
Release Date : June 15th 2019
Format : Sacoche with CD/Digital
Recorded & Mixed : R N S T at R & Studio
Mastered : Tatsuki Masuko at Float Studio
Disc ​Artwork : Isao Konuki
Sacoche : UNNUN
Digital Art Work : Isako Konuki
Vocals & Programing : Yo
Guiter : Uchu
Bass : Sanson
Track list
1. Occur
2. Vision
3. Pulse
4. Bloom
5. Questant
6. Discus
7. Molt
8. Stack
9. Horizon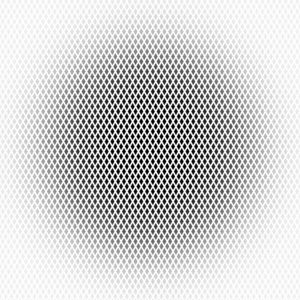 When you are chasing it, you will also sacrifice something without malicious intent
—
In the work of R N S T, you will see intense and wild expressions. A beat hitting strongly like your breath. Compositions change rapidly as if they are a landscape that gives you the feeling of flying.
After their exploration of expressions such as performing at several music festivals and producing advertising music, they bring us into the world of sound with something like the strength of a little innocent boy who runs and pushes his life by instinct.
Previously R N S T has released one EP and two albums, including a self-titled release. For this third album, they say that their approach to the production was greatly different because they were given a theme for it.
In their previous works, their creative style was based on jam sessions; while they were listening to each other, they created their own sounds. But this time, they took a different approach to how they create the sound of each part individually and sent each other data for preproduction.
From their interpretation of the concept of Juvenile, Yo (vocals and programming staff) suggested this idea so that they could face their own roots.
Yo says, "I thought that we could do it, and I feel that other bands would not be able to do the same thing; perhaps it would break down."
He emphasized that they could try it because of their strong trust in each other. The first track "Occur" was the first track that was produced using this method. After its creation, Yo was convinced that all the bandmembers faced the same direction throughout production, and he decided to produce the other songs in the same way.
Sanson (bass) said, "I listened to all types of music, which became my roots, as I went through production. In our previous works, I often recorded in a flat condition instead of using too many effects in order to make the process easier later on. But this time, I created more sound on the effector board, and in that process I started to think more deeply about where my sound is located in the song."
Uchuu (guitar) also mentioned that "I was able to challenge myself to explore the creation of sounds. Even though I used a lot of tones that sound like a synthesizer, still I created a way in which you can feel the sense of the guitar from its phrasing and dynamics."
In this piece, all three members produced the sound that they each aimed for. Still, one thing that can be expressed as a work is that they have a common view of the world as a band. Of course, their curiosity, their inquisitiveness, their strength in making sound, and the boy-like mind itself may be because they all shine inside without being lost forever.
Ms. Masaki, who has also been active in mastering and producing ROVOs and supercars, also has a blur-free approach to this theme.
R N S T continues various activities, including appearances at music festival, movie production, and composing advertising music. You are able to feel "Juvenile" from this album.
R N S T is a band of three musicians: You (Vocal & Programmer), Uchyuu (Guitar), and Sanson (Bass).
They have released two albums in addition to their EP.Their musical style is influenced by ambient, post-rock, and electronica.
Their sound is structured by acoustical soundscape, irregular time, a minimal approach, phrases that areprecisely created by delay effect, and other effects that produce an emotional and radical sound.
During their live performances, they arrange and improvise the songs from their album by combining musical instruments, such as guitar and bass, and software instruments, such as rhythm machines, samplers, and vocoders.