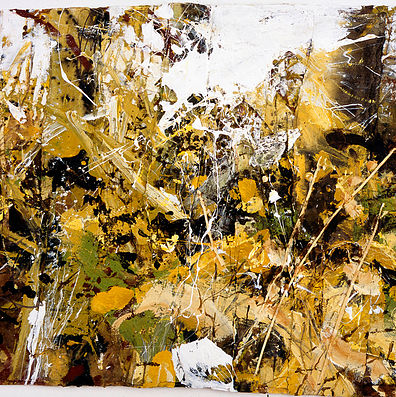 Notes On Belonging
Title : Notes On Belonging
Artist : Tiny Leaves
Cat No : SVTPg-002
Release Date : March 15th 2017
Format : CD/Digital
Mastering by : Noel Summerville at 3345 studios
​Artwork : David Tress
Featuring
Joel Pike – Piano, Guitars, Xylophone, FX and Production.
Faith Brackenbury – Violin and Viola.
Stavros Kokkinos – Engineering and co-production.
Mastered by Noel Summerville at 3345 studios.
Track list
1. Broad Places
2. If We Play
3. Found Song
4. Cynefin
(日本盤ボーナストラック収録予定)
​解説:八木皓平
This is my third album entitled 'Notes On Belonging' is the culmination of over a year of exploration into musical landscapes inspired by the Welsh term 'cynefin'. The word which has no English equivalent, means the environment in which you live, to which you are naturally acclimatised, and also in other translations, describes the sense of belonging, or even longing for home. The whole project from beginning to end is rooted in a rural corner of Shropshire to further harness this idea of belonging. The musicians are local to this area and the music was composed and recorded here. I also have been wanting to do a project with only four tracks to challenge myself to write longer pieces that come together to form more of a whole, having enjoyed this idea in many post-rock albums and classical LPs. The cover of the album "Light (Cound November)" by David Tress, sees the fulfilment of a dream, from a long love for his paintings from my own art school days, to link up with this prolific Welsh Landscape artist. His celebrated work explores similar themes of relationship to habitat which is a timely coming together with this project. The music was written alongside rehearsals with violinist/viola player Faith Brackenbury, whose vast experience in Jazz and folk violin has further expanded my writing to newer territories. The track 'Cynefin' has been performed recently during a UK tour with Julianna Barwick.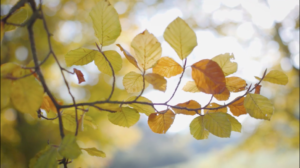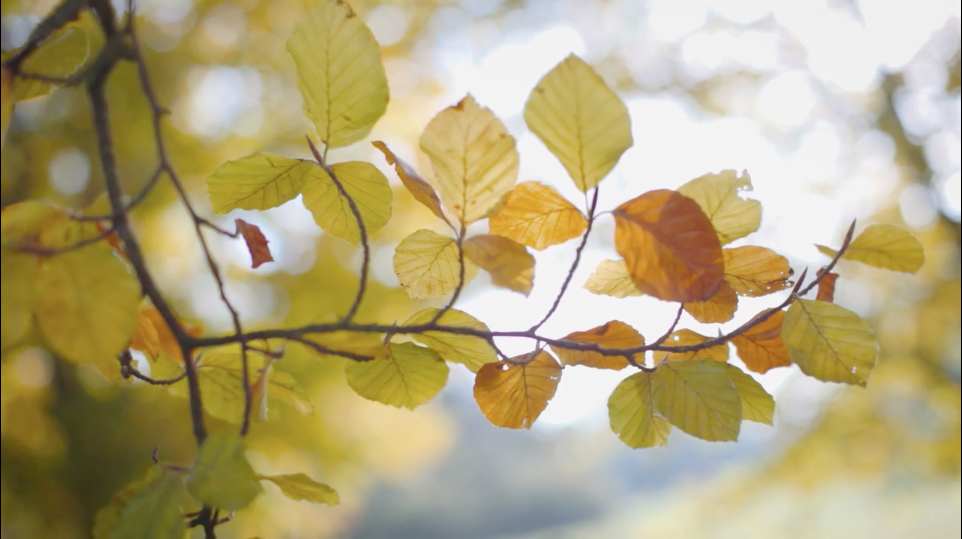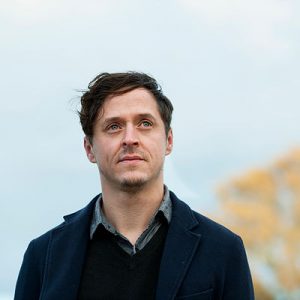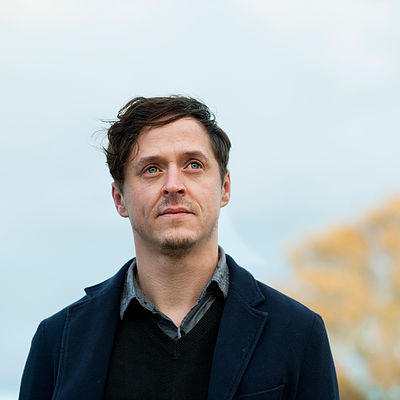 Tiny Leaves is the music of composer Joel Nathaniel Pike. He is based in the borderlands between England and Wales with his wife and three children.
Pike began developing his solo indie-classical music whilst in other bands and launched his first EP in 2012. He feels his experimental writing process and live performance is very much rooted in the years of recording and gigs with bands. Pike writes intuitively without any formal training. His sound is fresh and heartfelt.
His debut album "A Good Land, An Excellent Land," was released to critical acclaim in June 2013. The album evokes a journey, and is at times sensitive, delicate and intense. It is led mostly by piano, while strings and guitars weave in and out of the melody, complementing its sound. Tracks from the album were featured by BBC6Music, with special attention as their 'headphones moment' on Lauren Laverne's show and again as their MPFree.
Recently there had been much advancement for Tiny Leaves with his gig supporting A Winged Victory For The Sullen a year back in November at the start of their world tour. June 2015 saw the critically acclaimed release of Tiny Leaves second album with it's debut performance at Cock & Bull Festival over the summer of 2015. This album has since been broadcast on Ireland's RTE – lyric Fm and New York's Q2 (WXQR) radio station and signed to Cooking Vinyl's publishing arm. The next year holds much promise for Pike whose sound is progressing and developing fully with his third full length album working with violinist Faith Brackenbury. The album is due to be released late 2016. Tiny Leaves recently joined Julianna Barwick on her 'Will' 2016 European tour, as support for her UK dates and unexpectedly received glowing reviews for his own performances during the tour. He hopes to realise a series of dates for 2016/17 to coincide with his new album.​