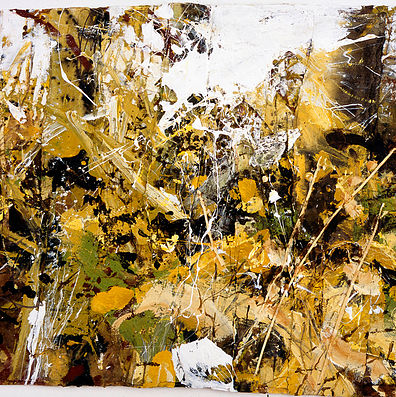 Notes On Belonging
---
Title : Notes On Belonging
Artist : Tiny Leaves
Cat No : SVTPg-002
Release Date : March 15th 2017
Format : CD/Digital
Mastering by : Noel Summerville at 3345 studios
​Artwork : David Tress
Track list
1. Broad Places
2. If We Play
3. Found Song
4. Cynefin
(日本盤ボーナストラック収録予定)
​解説:八木皓平
Featuring
Joel Pike – Piano, Guitars, Xylophone, FX and Production.
Faith Brackenbury – Violin and Viola.
Stavros Kokkinos – Engineering and co-production.
Mastered by Noel Summerville at 3345 studios.
-季節の機微と、古き良き英国の原風景を映し出す- 英国きってのポスト・クラシカルアーティストが待望の3作目をリリース。
A Winged Victory for The SullenやJulianna Barwickのツアーサポートも務めるUK気鋭のポストクラシカル/マルチ・インストゥルメンタリストJoel PikeことTiny Leavesが待望のサード・アルバムをリリースします。 「Notes On Belonging」と名付けられた本作は、ウェールズ語の「Cynefin」という言葉にインスピレーションを得て、1年以上の年月をかけて制作されました。Cynefinの正確な英訳は存在しませんが、慣れ親しみ住んでいる環境という意味に訳され、また帰属意識や家への憧れを意味します。 来日公演でも好評を博したJulianna BarwickのUKツアーに帯同した際にも演奏され、イギリスのライヴレビューサイト「The Skinny」では『彼のピアノは贅沢でな空間を思わせる。繊細でドラマティックな音楽性は「ダウントン・アビー」や「プライドと偏見」など、古き良き英国を彷彿とさせる。BBCはすぐにオファーするべきだ。』と絶賛され、5つ星を獲得しています。 このプロジェクト全体がシュプロッシャーの農村に根付いており、同時に着想を得た場所でもあります。参加ミュージシャンもこの地域の出身であり、曲作りやレコーディングも同じくシュプロッシャーで行われました。さらにアルバムのアートワークはTiny LeavesことJoel Pikeのアートスクール時代の友人である、David Tressが出掛け、本アルバムのテーマでもあるウェールズの景色を表現した「Light (Cound November)」と題された作品を使用しています。 また、MVではイギリス気鋭のダンサー/振付師のRachel BurnがMVでの振り付けを担当し、独特な世界観を構築しています。 本作では、ポストロックやクラシックの楽曲などから着想を得て、曲数を4曲に絞り、より長い曲のピースを集めて作曲するするなど、音楽的なキャリアを積んできた彼ならではの挑戦も垣間見れます。 JoelはバイオリニストであるFaith Brackenburyとのリハーサルと並行して作曲を進め、ジャズやフォークといった彼女の素養は大いにJoelを感化したとのこと。 メロディアスなストリングスと軽やかなピアノ。僅かな季節の移り変わりを鮮やかに切り取ってみせる1枚となっています。 同曲のMVではRachel Burnが振り付けを務めています。 アルバムのアートワークにはTiny LeavesことJoel Pikeのアートスクール時代の友人である、David Tressが出掛け、また本アルバムのテーマでもあるウェールズの景色を表現した「Light (Cound November)」と題された作品を使用しています。
This is my third album entitled 'Notes On Belonging' is the culmination of over a year of exploration into musical landscapes inspired by the Welsh term 'cynefin'. The word which has no English equivalent, means the environment in which you live, to which you are naturally acclimatised, and also in other translations, describes the sense of belonging, or even longing for home. The whole project from beginning to end is rooted in a rural corner of Shropshire to further harness this idea of belonging. The musicians are local to this area and the music was composed and recorded here. I also have been wanting to do a project with only four tracks to challenge myself to write longer pieces that come together to form more of a whole, having enjoyed this idea in many post-rock albums and classical LPs. The cover of the album "Light (Cound November)" by David Tress, sees the fulfilment of a dream, from a long love for his paintings from my own art school days, to link up with this prolific Welsh Landscape artist. His celebrated work explores similar themes of relationship to habitat which is a timely coming together with this project. The music was written alongside rehearsals with violinist/viola player Faith Brackenbury, whose vast experience in Jazz and folk violin has further expanded my writing to newer territories. The track 'Cynefin' has been performed recently during a UK tour with Julianna Barwick.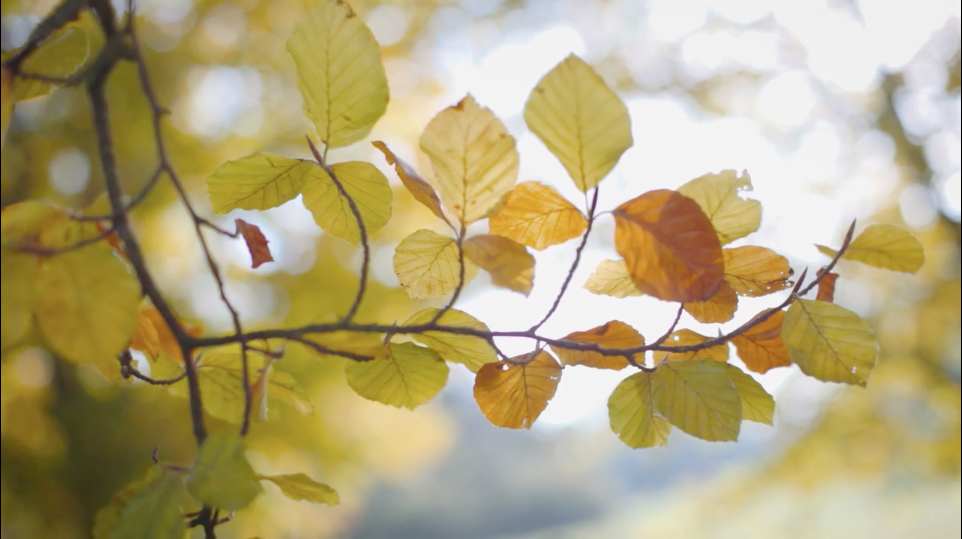 Cynefin MV – Tiny Leaves
---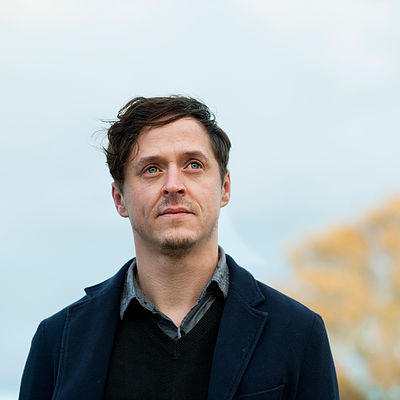 Uk出身の作曲家(イングランドとウェールズの境界地域で、妻と3人の子供と暮らしています。)、Joel Nathaniel Pikeによるプロジェクト。
Pikeは自身のインディークラシカルバンドと並行してソロ活動を開始し、2012年にファーストEPを発表。彼の独特な作曲手法やライヴパフォーマンスは、その頃のバンド活動の影響が強く現れています。正式な音楽教育を受けていないにも関わらず、新鮮で心のこもったサウンドを生み出します。
2013年6月にリリースされたデビューアルバム「A Good Land, An Excellent Land,」は旅を想起させ、繊細なピアノにリードされながらギターとストリングスが共鳴する様は絶賛を持って迎えられ、BBC6Musicでもフィーチャーされています。
また、A Winged Victory For The Sullenのワールドツアーサポートを務めた後、2015年にはセカンドアルバムのリリースパフォーマンスをCock & Bull Festivalを披露、RTE(アイルランド)やWQXR(ニューヨーク)などでも放送され、大きな話題となりました。
2016年にはJurianna Barwickのユーロツアー「Will」のイギリス内日程にサポートで参加し、ライヴレビューサイトでも絶賛されています​。
バイオリニストのFaith Brackenburyと制作に取り組んでいる3枚目のフルアルバムをSalvaged Tapes Records内のレーベルGufよりリリース。​
Tiny Leaves is the music of composer Joel Nathaniel Pike. He is based in the borderlands between England and Wales with his wife and three children.
Pike began developing his solo indie-classical music whilst in other bands and launched his first EP in 2012. He feels his experimental writing process and live performance is very much rooted in the years of recording and gigs with bands. Pike writes intuitively without any formal training. His sound is fresh and heartfelt.
His debut album "A Good Land, An Excellent Land," was released to critical acclaim in June 2013. The album evokes a journey, and is at times sensitive, delicate and intense. It is led mostly by piano, while strings and guitars weave in and out of the melody, complementing its sound. Tracks from the album were featured by BBC6Music, with special attention as their 'headphones moment' on Lauren Laverne's show and again as their MPFree.
Recently there had been much advancement for Tiny Leaves with his gig supporting A Winged Victory For The Sullen a year back in November at the start of their world tour. June 2015 saw the critically acclaimed release of Tiny Leaves second album with it's debut performance at Cock & Bull Festival over the summer of 2015. This album has since been broadcast on Ireland's RTE – lyric Fm and New York's Q2 (WXQR) radio station and signed to Cooking Vinyl's publishing arm. The next year holds much promise for Pike whose sound is progressing and developing fully with his third full length album working with violinist Faith Brackenbury. The album is due to be released late 2016. Tiny Leaves recently joined Julianna Barwick on her 'Will' 2016 European tour, as support for her UK dates and unexpectedly received glowing reviews for his own performances during the tour. He hopes to realise a series of dates for 2016/17 to coincide with his new album.​