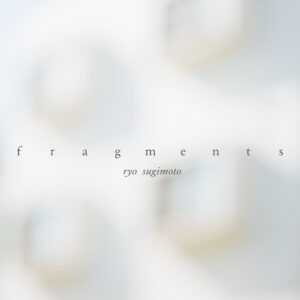 fragments
---
Title :fragments
Artist : ryo sugimoto
Cat No : SVTP-009
Release Date : May 18th 2022
Format : Digital
Recorded & Mixed Mastered : Keisuke Mukai
Recording assisted : Michiro Inatsug
Performed: ryo sugimoto
Composed : ryo sugimoto
​Artwork : comuramai
Score design : Mahaya Takara
Key Visual : Hiroki Morioka
Special Thanks : Native Instruments GmbH
Track list
1. ruts
2. promenade
3. boring sundial
4. cadenza
5. doze
6. old porcelain
7. light and breath
8. retrospection
9. little adventure
10.solitude
The theme of the Salvaged Tapes 2022 collection is "A Garden Waiting for Rain." This work allows listeners to experience how people's individuality and potential grow and bear fruit.
The work was created using only "Noire," an acoustic piano instrument for Kontakt by Native Instruments.
Each piece is also written as a score that both describes the performance instructions and specifies the various parameter settings, including the settings for the time changes of the plug-ins.
This is an attempt to expand the interpretation of classical music and experiment with how the audience recognizes the individuality of the performer by specifying their settings and the timings of plug-ins of non-individualistic musical devices.
The recording took place in a classical concert hall to reproduce its auditory sensations—echoes and all.
When each performer performs and reproduces the score, the sound may fluctuate depending on the location of the performance, leading to unique results and fluid reproducibility.
The scores are available on this website. Please download them here.
When you download it from the label's official online shop, the score comes with wav files.
https://www.salvagedtapes.shop/
Streaming or any other download services users can download the score here.
fragments_score
---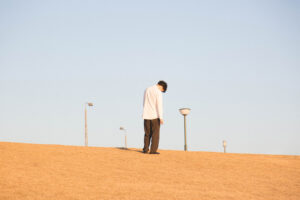 ryo sugimoto
Twitter: https://twitter.com/late_at_night_
Instagram: https://www.instagram.com/late_at_night_/
Pianist, keyboardist, composer. Born in 1988.
He plays a wide range of music, from jazz and electronic music to Latin music from Brazil, Cuba, and Argentina.
Currently working with yuukitakami as a unit—"aqubi." They released their first album "scenes" in October 2018, and their latest work "waltz" was released in November 2021.
Ryo participated in a band called Tokyo Shiokouji from 2016 to 2017. He has performed in Tokyo sound-painting by Ryo Konishi, "A Matter of Fairy" by theater company Q, led by pianist Satoko Ichihara, and KYOTO EXPERIMENT, the 2018 Kyoto International Performing Arts Festival. He has been a supporting member of TAMTAM since 2020 and participated in "Baku Furukawa e Ondulações" led by Mugi Furukawa as well as Shion Yukawa's EP "Drifting Things" in 2021.